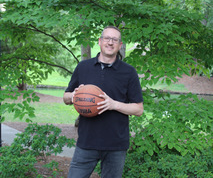 A native of rural central California, Dr. Charles Schein began his journey in dentistry by earning a BA in Business Administration from the University of San Diego. After graduating, he put his education to use as a marketing and advertising professional in the sports and building industries before returning to dental school. Dr. Schein received his Doctorate in Dental Surgery from Loma Linda University's Dental School in Southern California. Since graduation, he has continued his education with a focus in Implants and Cosmetics. He is an active member of International Dental Implant Association and American Academy of Cosmetic Dentistry.
Dr. Schein's approach to dentistry is personal, founded on quality care, attention to detail, and a thorough understanding of each patient's needs. He cultivates a connection with his patients, allowing him to work with them effectively in finding the right solutions for each individual. The ultimate goal for Dr. Schein and his team is to create the best possible outcome for each patient, every time.
Dr. Schein has been practicing dentistry in North Carolina since he, his wife, and their three sons settled in the state. Being an avid college basketball fan, he can be found soaking up all the madness the NC schools bring in March!