Dental implants represent some of the most exciting developments in contemporary dentistry and are a professional specialty about which Dr. Schein is especially passionate. Dental implants are, as the name suggests, implants that replace missing or lost teeth with a fully functional artificial substitute. Under the right circumstances, dental implants offer a number of advantages over traditional bridges or dentures, giving the patient the ability to take part in a full range of normal activities. Dr. Schein works to keep his skills and understanding around dental implants at the cutting edge of the industry, embracing both the latest research and proven tested science.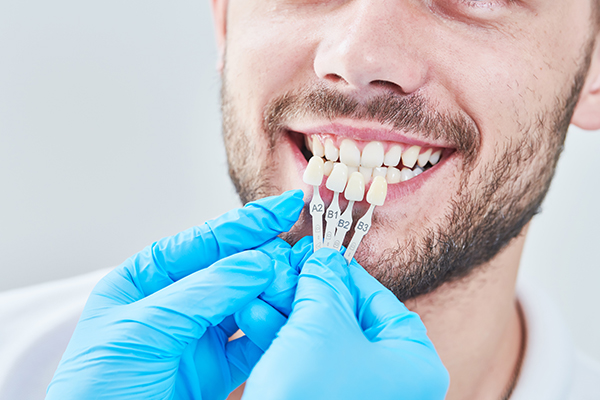 Many patients have questions about what dental implants are and how exactly they work. In brief, dental implants are surgically implanted artificial teeth which replace lost or missing teeth in the patient's mouth. They are installed in a multi-step surgical process, generally completed over the course of several office visits. The procedure usually goes something like this: during the first visit, the site is prepared and a titanium post is implanted directly into the patient's jaw bone at the location of the lost or missing tooth. After that post is allowed to heal in place, effectively becoming part of the jaw, the patient returns for another visit during which an artificial tooth is attached to the abutment or exposed portion of the post. Once the artificial tooth is fixed in place, it looks and feels just like a natural tooth. Dental implants require no more care than a natural tooth does–regular brushing, flossing, and dentist appointments for exams and cleaning–and are intended to provide a lifetime of service for normal activities.
In addition to his clinical training, Dr. Schein actively seeks out additional opportunities to learn more about the current state of dental implants and maintains active memberships and participation in the American Academy of Cosmetic Dentistry, International Dental Implant Association, North Carolina Dental Society, Academy of General Dentistry,  and American Dental Association.
Schedule Your Appointment Today
If you're ready to start looking and feeling your best, Schein Dental is here to help. Reach out today and our friendly, helpful staff will guide you through the intake process and help you make an appointment so we can discuss the best options available for you and your smile.
Request An Appointment
Active

Memberships