Our smiles are an important part of ourselves, our personalities, and our presentation to the world. And while a smile is meant to last a lifetime, sometimes mishaps occur along the way and leave them looking less than their best. Whether the issue is yellowing and staining or a damaged or spaced tooth, sometimes our smiles aren't quite everything they could be. This in turn can impact every aspect of our lives, from the personal to the professional.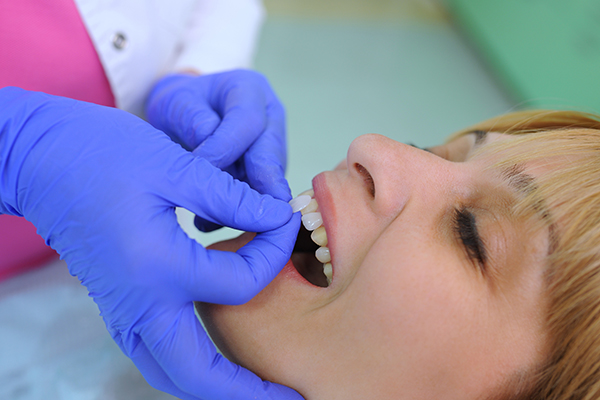 This is where cosmetic dentistry comes in. Cosmetic dentistry is the branch of the dental professional dedicated to the art and science of aesthetic outcomes. This means finding solutions to help repair or correct cosmetic problems and improve the appearance of your teeth and gums. There are a wide variety of cosmetic dental treatments available, ranging from simple teeth whitening procedures to full-on replacements for lost or missing teeth.
Dr. Schein and his team are proud to offer cosmetic dental treatments as part of their practice. Utilizing the best techniques and the most proven technologies available combined with their understanding of each patient's individual needs, they work to find the best solutions for each problem and leave their patients looking and feeling their best.
Some of the cosmetic dental services provided include:
Teeth Whitening
Inlays and Onlays
Dental Veneers
Crowns and Bridges
Periodontal Maintenance
Extractions
Dentures and Partial Dentures
Dental Implants
Schedule Your Appointment Today
If you're ready to start looking and feeling your best, Schein Dental is here to help. Reach out today and our friendly, helpful staff will guide you through the intake process and help you make an appointment so we can discuss the best options available for you and your smile.
Request An Appointment